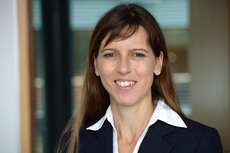 Academic visit to India
Our employee Nikas Scheidt visited Trivandrum, India for two weeks. He met several researchers and students of the Centre for Development Studies and of the Gulati Institute of Finance and Taxation. He also had the opportunity to give a seminar at both institutes, presenting his current research. The visit was funded by the Networking Grant of the Karlsruhe House of Young Scientists. The Networking Grant supports young scientists at KIT in their endeavour to establish new academic contacts.
The ambivalence of economic integration in the alignment of living standards:
In order to achieve the convergence objective, the EU relies on integration and policy coordination, supported by substantial (supra-)national budgets. These are used to finance a wide range of government expenditure, for example on education or public security. In a spatial growth model, Ingrid Ott and Susanne Soretz show that, when designing coordination mechanisms and integration, more attention needs to be paid to the extent to which convergence can be achieved as a result of market incentives and the interaction between the public and private sectors.
More
The development of service robotics patents
Experts agree that the future of robotics will take place outside of factories. The journal Technological Forecasting and Social Change has published a study by Ingrid Ott and co-authors that uses an ML method to trace the development of patents in the technology field of 'service robotics'.
More
Working Paper Series in Economics
Der Lehrstuhl für Wirtschaftspolitik hostet die KIT Working Paper Series in Economics. Die beteiligten Lehrstühle finden Sie hier. Wenn Sie einen Beitrag einreichen möchten, kontaktieren Sie bitte econpapers@wiwi.kit.edu
Mehr