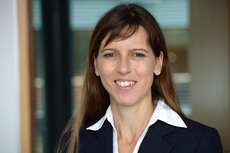 We are looking for reinforcement for our team!
To support our team at the Chair of Economic Policy we are looking for research assistants as soon as possible. You can find more information here.
We welcome Mr. Resul Zoroglu as a new research assistant in our team!
Mr. Zoroglu holds a M.Sc degree in technical economics from KIT and joined our team in March 2022 in the areas of: game theory approach of global public goods and market design of public goods and global public goods.
Mehr
The ambivalence of economic integration in the alignment of living standards:
In order to achieve the convergence objective, the EU relies on integration and policy coordination, supported by substantial (supra-)national budgets. These are used to finance a wide range of government expenditure, for example on education or public security. In a spatial growth model, Ingrid Ott and Susanne Soretz show that, when designing coordination mechanisms and integration, more attention needs to be paid to the extent to which convergence can be achieved as a result of market incentives and the interaction between the public and private sectors.
More
The development of service robotics patents
Experts agree that the future of robotics will take place outside of factories. The journal Technological Forecasting and Social Change has published a study by Ingrid Ott and co-authors that uses an ML method to trace the development of patents in the technology field of 'service robotics'.
More
Working Paper Series in Economics
Der Lehrstuhl für Wirtschaftspolitik hostet die KIT Working Paper Series in Economics. Die beteiligten Lehrstühle finden Sie hier. Wenn Sie einen Beitrag einreichen möchten, kontaktieren Sie bitte econpapers@wiwi.kit.edu
Mehr
Research Seminar
Donnerstags um 11:45 Uhr findet der Workshop on Economics and Finance statt. Alle Interessierten sind herzlich willkommen!
Mehr
Brown Bag Seminar
Mittwochs um 11:30 Uhr findet das Brown Bag Seminar statt. Interessierte sind herzlich willkommen!
Mehr